AAACN would like to introduce you to the 2018 ballot candidates.
On November 1, 2017, each member will receive an email (with a unique username and password to ensure confidentiality) from Survey & Ballot Systems, who is managing AAACN's ballot. The new President-Elect, Directors, and Nominating Committee member will take office at the 43rd Annual Conference, May 9-12, 2018, in Lake Buena Vista, FL.
Please take a moment to "meet the candidates" and learn how each candidate has contributed to AAACN, and what they hope to accomplish if elected. By voting in this election, you will be making your own contribution, as the election of the best-qualified candidates will help to shape AAACN's future.
Each candidate is listed in alphabetical order under the position they are nominated for. The descriptions below are intended to help familiarize members with this year's candidates for office; this is NOT the election ballot.
Note, the election is over - winners will be notated here when available.
President-Elect Candidate (1)
Kristene Grayem, MSN, CNS, PPCNP-BC, RN-BC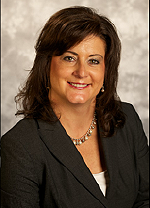 Kristene Grayem, MSN, CNS, PPCNP-BC, RN-BC
Vice President, Population Health Management
Children's Hospital Medical Center of Akron
Akron, Ohio
AAACN member since 2011
Candidate Statement:
I am honored to be considered for President-Elect of AAACN. As AAACN continues its mission of "advancing the art and science of ambulatory nursing," we are experiencing fast-paced and unparalleled changes in healthcare.
With the shift in healthcare towards patient experience, value-based care, and population health, ambulatory nurses are in an ideal position to lead the needed change, and to make the care transformations necessary to meet these challenges.
Advancing the professional practice of ambulatory care nursing and advocating for the importance of ambulatory nurses is more important now than ever before. It's an exciting time for ambulatory nurses, and there is so much that we can do to improve the health of our patients.
As a AAACN member, I've served on the Nurse-Sensitive Indicator task force, participated in a Care Coordination and Transition Management (CCTM) expert panel, co-authored a chapter in the Core Curriculum for Ambulatory Care Nursing, 3rd Ed, and in the CCTM Core Curriculum, contributed to ViewPoint, and served on the Board as a director and treasurer.
Our members' excitement and dedication is what provides AAACN's foundation for the work being done. My commitment to AAACN members is to move our strategic plan goals forward, serve our members, expand our influence, and strengthen our core.
It would be a privilege to continue to serve the organization that has enhanced my professional growth and has provided me with access to resources, practice standards, and leadership education.
Director Candidates (5)
There are five candidates running for two Director positions.
Quanna Batiste, DNP, HCSM, RN, NEA-BC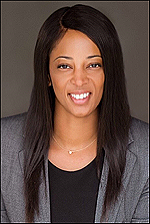 Quanna Batiste, DNP, HCSM, RN, NEA-BC
Chief Nursing Officer Ambulatory Care Nursing
UCLA Health
Los Angeles, CA
AAACN member since 2013
Candidate Statement:
It is an honor to be considered for the AAACN Board of Directors. I have been a AAACN member for five years and am inspired by this exciting time for ambulatory care nursing.
My responsibility as Chief Nursing Officer for Ambulatory Care at UCLA Health is to ensure that the scope and standards of practice for professional ambulatory care nursing are upheld across over 200 clinics.
As a member of the Board of Directors, I would work to ensure that ambulatory care nurses in all clinics, no matter the size of the practice or the institution, have a voice that is heard.
As more care is delivered in the outpatient setting, I believe the key to great patient outcomes is an engaged and highly-skilled workforce. AAACN is poised to continue developing resources necessary to build and sustain this workforce.
Through the efforts of AAACN's Board of Directors, I will work to cultivate partnerships with other national nursing organizations such as AONE, ACNL, and CALNOC, to further promote the mission of AAACN and expand the role of the RN across the health care continuum.
I would engage AAACN members in improvement efforts, making AAACN a go-to resource for ambulatory care nurses globally.
I am enthusiastic about the unifying spirit of AAACN and the potential to inspire nurses to advocate for our patients and each other. I consider my contribution to AAACN as a tremendous opportunity to advance the art and science of ambulatory care nursing. Thank you for your consideration.
Kathleen Martinez, MSN, RN, CPN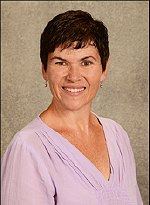 Kathleen Martinez, MSN, RN, CPN
Clinical Policy Oversight Manager
Children's Hospital Colorado
Aurora, CO
AAACN member since 2011
Candidate Statement:
As a member of the Board of Directors, my desire is to ensure that the members of AAACN have a strong voice that clearly articulates the importance of the professional registered nurse in ambulatory care. If we take that concept apart, word by word, it creates a compelling picture.
Professional: Possessing special knowledge and skills derived from research, education and training at a high level. Governed by a code of ethics, and committed to competence, integrity, morality, and altruism within their expert domain.
Nursing: The protection, promotion, and optimization of health and abilities, prevention of illness and injury, facilitation of healing, alleviation of suffering through the diagnosis and treatment of human response, and advocacy in the care of individuals, families, groups, communities, and populations.
As professional registered nurses in ambulatory care, we have a moral obligation to apply our knowledge, training, and skills to influence not only our patients, but society, toward health and wholeness. We do this through personal touch, high-tech interventions, relationship and communication, education, advocacy, creating strategic alliances, and influencing policy.
This is the moment!
AAACN Involvement
2017: Board of Directors (Appointed)
2017 Podium: The Role of the Registered Nurse in Ambulatory Care (General Session) and Position paper
2015 Magnet Podium: Ambulatory Nursing Sensitive Indicators and Nursing Economics article
2015 Podium: Building the Science of Ambulatory Care Nursing
2013-2017: Joint Commission's Ambulatory Care Professional & Technical Advisory Committee
2011- 2013: Conference Planning Committee
2013: Podium: EBP
2011: Telehealth Manager's Toolkit
2011: Podium: QI in Telephone Triage
Joan Paté, MS, BSN, RN-BC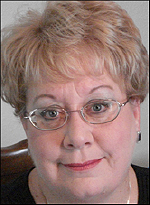 Joan Paté, MS, BSN, RN-BC
Independent Legal Nurse Consultant
Self-employed
Rio Rancho, New Mexico
AAACN member since 1989
Candidate Statement:
It is an honor to be considered for AAACN's Board of Directors, and to represent our greatest asset, its members. I love AAACN and believe that we are the professional nursing specialty that unites ambulatory care nurses regardless of position, setting, specialty, or national/international location.
We have a responsibility to serve as the voice of ambulatory care nurses nationally, as well as to influence healthcare policy from the national level to the board rooms in our organizations.
If elected to serve on the AAACN Board, I will use the knowledge and skills obtained in 43 years as a nurse and 29 years as a AAACN member, along with the valuable input of the AAACN network, to stay abreast of current evidence, draw ideas from the best and brightest in healthcare, and to keep our voice on the cutting edge of innovation. I seek your vote to do so.
AAACN Involvement:
ViewPoint – wrote 9 articles, coached novice authors (Leadership Series), Sharpening Legal IQ, Editorial Board (over past several yrs)
Education – presented at 4 conferences, Program Planning Committee- 2 conferences; Faculty, Certification Review Course (2 yrs)
Publication Contributions: Role of the RN, Core Curriculum (2nd, 3rd, 4th ed)
Coached emerging ambulatory nurse leaders: AAACN Military Network; Expert Panel; Leadership SIG Chair-Elect
Leadership SIG: Advisory Board (7 yrs)
Award Recipient: 2017 President's Above and Beyond Award
Other Professional Activities:
Nursing Practice Advisory Committee, NMBON, 2005-2010
Faculty, School Nurse EMS Project, University of New Mexico, 2003 – 2006
Director, New Mexico Museum of Military History, 2006 – 2009.
Christine Ruygrok, RN, MBA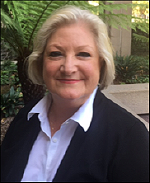 Christine Ruygrok, RN, MBA
Associate Quality Administrator
Kaiser-Southern California Permanente Medical Group
Pasadena, California
AAACN member for 14 years
Candidate Statement:
It is an honor to be considered as a candidate for the Board of Directors.
Currently, I serve as the Chair of the Leadership SIG and have recently become an instructor for AAACN's live Ambulatory Care Nursing Certification Review Course. AAACN has provided me opportunities to serve within our organization by presenting at various annual conferences, and writing an article for ViewPoint.
This past conference, I presented a talk about the importance of building and maintaining a strong team culture. I support the AAACN's cultural tradition of serving as a unifying community for all registered nurses.
The ambulatory setting is dynamic and varied place to practice. I strongly believe we can impact the quality and effectiveness of care delivery by sharing our experiences, talents, and passions.

If elected to the Board of Directors, I will serve our members by promoting nurse professionalism and shared learning experiences across a variety of clinical challenges.
As a Board member, it will be my goal to get to know as many members as possible and to better understand how AAACN can support our professional growth. It would be my honor to serve you on the Board of Directors.
Jude Sell-Gutowski, BSN, MSN, RN-BC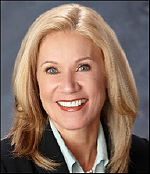 Jude Sell-Gutowski, BSN, MSN, RN-BC
Senior Director of Nursing
Dignity Health Medical Foundation
Rancho Cordova, CA
AAACN member since 2014
Candidate Statement:
I am so proud to be considered a candidate for the AAACN Board of Directors.
As an ambulatory nursing leader for more than 20 years, my own practice has greatly benefitted from the generosity of my fellow AAACN members through the Leadership Special Interest Group, from ViewPoint articles, and participation and networking at national meetings.
As a member of the revision task force for the 2017 – 9th Edition of the Scope & Standards of Practice for Professional Ambulatory Care Nursing, I was inspired by what the group was able to accomplish in a short time, working as a team with deft leadership, where each member's strengths were allowed to shine.
The work of AAACN's Board, providing the deft leadership needed to unify the voice of the diverse work of ambulatory care nurses, is critical to the ongoing success of the organization.
If elected to serve, my goal would be to inspire the active engagement of all AAACN members, and represent your shining voices in the important work of our organization: from shaping national health policy to expanding the evidence for our practice, to contributing to the expansion of nurse-sensitive indicators, to guiding individual nursing practice with the patients, families and communities we serve.
I am proud to be a member of AAACN. As a member of the Board, I will use my knowledge and experience to ensure our organization continues to lead ambulatory care nursing into the future. I respectfully request the honor of your vote.
Nominating Committee Member Candidates (5)
There are three candidates running for one Nominating Committee Member position.
Andrea Petrovanie, MSN, RN-BC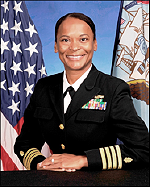 Andrea Petrovanie, MSN, RN-BC
Senior Nurse/High Reliability Officer
Naval Medical Center San Diego
USN-San Diego, CA
AAACN member since 03/01/2000
Candidate Statement:
American Academy of Ambulatory Care Nursing (AAACN) has been the driving force in advocating for the role of the Registered Nurse in Ambulatory Care.
Their members are the organization's greatest asset! My interest in the Nominating Committee stems from my passion in helping others realize their potential and paying it forward. This came to fruition when I championed an initiative to establish the Navy Nurse Corps' first Ambulatory Care Nursing Specialty Leader resulting in a centralized voice for ambulatory nurses across Navy Medicine.
I am motivated to give back and continue the vision of AAACN in advancing the future of ambulatory care. With this in mind, I am seeking your support in mentoring potential candidates to volunteer for future leadership opportunities.
My commitment to AAACN spans over the past 17 years, in which I served three years as Tri-Service Military SIG Co-Chair and assisted with planning three Tri-Service Military conferences.
I also served in various leadership roles on the local and national chapter of the National Naval Officers Association (NNOA) and Kappa Chapter of Sigma Theta Tau International (STTI) at The Catholic University of America.
If elected, I will solicit your support in providing the Board of Directors with a diverse candidate slate who will continue to strategically shape and bridge the generation gap.
I am humbled to serve, and I welcome the opportunity to continue as a leader in AAACN advancing the art and science of ambulatory care nursing. "Greater Service Greater Progress."
Sherry Smith, RN, MSN, MBA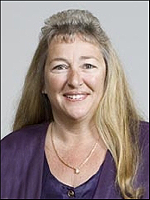 Sherry Smith, RN, MSN, MBA
Chief Consulting Officer
Call Center Consulting Team-3CT
Gilford, NH
AAACN member since 2001
Candidate Statement:
My involvement with AAACN over the past 17 years has been both a rewarding and enriching experience.
As a nursing telehealth leader, it has been a privilege to embrace AAACN's commitment to our specialty area of practice. I have been involved in crafting and re-writing the Scope and Standards of Practice for Professional Telehealth Nursing in the past and have been active in the Leadership and Telehealth SIGs.
Additionally, I have been asked to author and edit certain chapters of the Core Curriculum for Ambulatory Care Nursing, 4rd edition (currently in the works), have previously taught AAACN's live TNPCC (Telehealth Nursing Practice Core Course), and served on the Nominating Committee previously for two terms.
Speaking at our National Conferences on multiple occasions, I have had the distinct pleasure of meeting and dialoging with professional nurses from around the country.
I welcome the opportunity to serve again on the Nominating Committee if elected. I will work diligently to ensure we have leadership candidates on our annual ballot and review all applications for the awards and scholarships AAACN so proudly funds.
David Thomas, BSN, MPA, CEN, CMSRN, RN-BC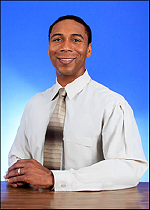 David Thomas, BSN, MPA, CEN, CMSRN, RN-BC
Director for Branch Clinics
U.S. Navy
Okinawa, Japan
AAACN member since 2012
Candidate Statement:
Although a nurse for 23 years, compared to most candidates, I am new to ambulatory care.
In six years as an ambulatory care nurse, I have participated in teams that have influenced nursing standards across international platforms.
My hope is that three themes are evident to the body in my selection: 1) to demonstrate my commitment to ambulatory care, I applied the principles of high-velocity learning to gain the trust of my peers and patients and profession; 2) I have enthusiastically sought assignments on diverse, clinically-relevant task forces; and 3) I have demonstrated integrity, collegiality, and willingness to contribute significantly to AAACN's mission.
As a Surgeon General-appointed Specialty Leader, I helped redefine primary care within Navy Medicine – a strategy that identified, mentored, and educated primary care nurses across 264 practice sites; growing the globally-assigned nursing experts by 400% within my tenure.
I coached 50 nurses to achieve certification; mentored 8 junior nurses to podium presentations; enrolled 35 new members; and published two peer-reviewed journal articles.
I have served on key work groups; namely as, AAACN Expert Panel, Final Reviewer for "RN Role in Ambulatory Care Position Statement and Paper," item writer for certification and practice examinations; and task force member for the Scope & Standards of Practice 9th ed. revision.
I am proud to have had the privilege to actively participate and lead large teams to success. I desire to continue to support the true unsung heroes of 21st century healthcare – the ambulatory care nurses! Thank you for your consideration.