Professional ambulatory care nursing is a complex, multifaceted specialty that encompasses independent and collaborative practice.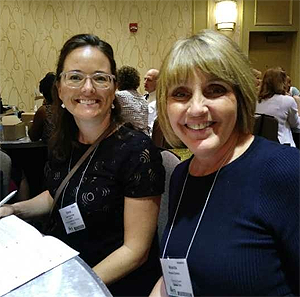 Photo taken at a recent AAACN Conference.
The comprehensive practice of ambulatory care nursing is built on a broad knowledge base of nursing and health sciences, and applies clinical expertise rooted in the nursing process.
Nurses use evidence based information across a variety of outpatient health care settings to achieve and ensure patient safety and quality of care while improving patient outcomes.
Ambulatory care includes those clinical, organizational and professional activities engaged in by registered nurses with and for individuals, groups, and populations who seek assistance with improving health and/or seek care for health-related problems.
Registered nurses promote optimal wellness, participate in the management of acute illness, assist the patient to manage the effects of chronic disease and disability, and provide support in end-of-life care.
The ambulatory care registered nurse is accountable for the provision of nursing care in accordance with relevant federal requirements, state laws and nurse practice acts, regulatory standards, the standards of professional ambulatory care nursing practice, other relevant professional standards, and organizational policies.
Ambulatory nursing care requires critical reasoning and astute clinical judgment in order to expedite appropriate care and treatment, especially given that the patient may present with complex problems or potentially life threatening conditions.
Ambulatory care registered nurses provide care across the life span to individuals, families, caregivers, groups, populations, and communities.
Ambulatory care nursing occurs across the continuum of care in a variety of settings, which include but are not limited to hospital-based clinic/centers, solo or group medical practices, ambulatory surgery & diagnostic procedure centers, telehealth service environments, university and community hospital clinics, military and veterans administration settings, nurse-managed clinics, managed care organizations, colleges and educational institutions, free standing community facilities, care coordination organizations, and patient homes.
Ambulatory care registered nurses interact with patients during face-to-face encounters or through a variety of telecommunication strategies, often establishing long term relationships.
Telehealth nursing is an integral component of professional ambulatory care nursing that utilizes a variety of telecommunications' technologies during encounters to assess, triage, provide nursing consultation, and perform follow up and surveillance of patients' status and outcomes.
During each encounter, the ambulatory care registered nurse focuses on patient safety and the quality of nursing care by applying appropriate nursing interventions, such as identifying and clarifying patient needs, performing procedures, conducting health education, promoting patient advocacy, coordinating nursing and other health services, assisting the patient to navigate the health care system, and evaluating patient outcomes.
Nurse/patient encounters can occur once or as a series of occurrences, are usually less than 24 hours in length at any one time, and occur singly or in-group settings.
Ambulatory care registered nurses, acting as partners and advisers, assist and support patients and families to optimally manage their health care, respecting their culture and values, individual needs, health goals and treatment preferences.
Ambulatory care registered nurses facilitate continuity of care using the nursing process, multidisciplinary collaboration, and coordination of appropriate health care services and community resources across the care continuum.
Ambulatory care registered nurses are knowledgeable about and provide leadership in the clinical and managerial operations of the organization.
Ambulatory care registered nurses design, administer, and evaluate nursing services within the organization in accord with relevant federal requirements, state laws and nurse practice acts, regulatory standards, and institutional policies and procedures.
Ambulatory care registered nurses provide operational accountability for and coordination of nursing services, including the appropriate skill mix and delegation of roles and responsibilities for licensed and unlicensed nursing personnel.
Ambulatory care registered nurses apply the provisions of the American Nurses Association Code of Ethics for Nurses to their own professional obligations and for the patients entrusted to their care.
Ambulatory care registered nurses pursue lifelong learning that updates and expands their clinical, organizational, and professional roles and responsibilities.
The Ambulatory Care Nursing Community You've Been Looking For
If you practice in a setting other than a traditional inpatient arena, you are an ambulatory care nurse!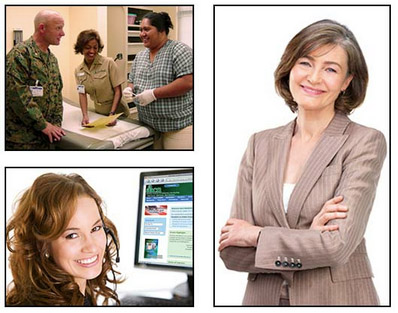 If you work in a:
Group practice or health center
Telehealth/call center
Government institution
Medical office
University, community, or private hospital
Military clinic
Managed care/HMO/PPO
Community health center
Free-standing facility
Home health setting
School

You are an ambulatory care nurse! Read "Understanding Ambulatory Care Nursing Practice."
---
Now, the good news...
The American Academy of Ambulatory Care Nursing (AAACN) has been helping nurses like you achieve extraordinary career success because our programs and benefits are designed specifically for your needs.
Learn more about AAACN's:
When you become a AAACN member, you become part of a nurturing community that helps you fast-track your professional success. Networking opportunities open doors, online resources put timely information at your fingertips, and AAACN's staff graciously helps get your questions answered.
To assist you in articulating the value of the registered nurse, we are providing you with the following talking points.
Please use them as background information when you talk or write about nursing to whomever will listen:
Public Trust
In the annual Gallup Poll looking at the honesty and ethical standards within a range of professions, nurses repeatedly have ranked as the most trustworthy.
National Harris polls yield similar results. And it is with good reason. The public knows that we will look after their best interests and the best interests of their loved ones.
Registered nurses' professional "Code of Ethics" clearly states that our "primary commitment is to the patient." Our mission is to keep patients safe and provide them with the best care.
Nurses are there for patients
The public may not think about the solid educational background of registered nurses or the fact that we are bound by a Code of Ethics, or that we develop and follow standards of care. But they know that we are the ones who respond and take the time to listen and answer their questions honestly and completely, whether they are on the phone or visiting the clinic or office.
Nurses are the first responders in times of crisis--whether it is helping at the scene of a car accident or providing care during a hurricane.
We are often the ones neighbors and other family members turn to for advice about an unusual rash, a side effect of a medication, or a decision about hospice services.
We are in the community, hospitals, clinics, schools, and workplaces; we are everywhere.
Nurses recognize that patients are more than a set of symptoms that need to be treated
As registered nurses, we are taught to look at a patient as a whole person-- looking at the physical, spiritual, emotional, and psycho-social needs.
What this ultimately means to patients is that we will listen to them, we will advocate for them, and we will give them the information they need to make informed decisions--and then support them in those decisions.urses recognize that patients are more than a set of symptoms that need to be treated.
What this ultimately means to patients is that we will listen to them, we will advocate for them, and we will give them the information they need to make informed decisions--and then support them in those decisions.
No one spends more time interacting with patients than nurses.
Therefore, registered nurses have a unique perspective on the many issues that are part of the current health care crisis.
From issues of quality and safety to the domino effect of the disintegration of the mental health care safety net. From the growing issues facing America's seniors to the importance of access to primary care.
Nurses are on the very front lines working to ensure quality health care and searching for solutions that will benefit all those in need.
Nurses are the puzzle solvers and guardians.
Beyond our caring and compassion, registered nurses have the analytical thinking and decision making skills to look at patients--their history, current symptoms, even body language--and determine what's really going on to keep them on the road to recovery and health.
The truth is, nurses are constantly monitoring a patient's condition so they can anticipate potential problems, often well before they spiral out of control. We are literally the last line of defense for patient safety.
That is why it is crucial that there is adequate RN staffing.
Scientific evidence backs us up on this: when there are more nurses working with patients and their families, patients fare better.
Nurses are cost-effective in tough economic times.
More than ever, everyone is trying to cut costs, and the health care industry is no exception.
We have known for a long time that having more registered nurses can prevent complications and save lives, and now a study shows that having more nurses on staff also saves money (Unruh, 2008).
We also know that nurses are highly resourceful, improvising in emergency situations or tough times while keeping patients safe. We do it so well that others count on it.
Nurses in advanced practice positions, nurse practitioners and clinical nurse specialists, in ambulatory care roles also have a proven track record of providing high-quality care while keeping costs down.
Nurses are Leaders
There is an old adage in nursing: "When nurses see a need, we do something about it."
In ambulatory care settings, registered nurses not only take the lead in improving the care individual patients receive, but also help shape hospital-wide policies on patient safety and quality care.
They are involved in the development of staff and they enhance their credentials and expertise through advanced education, certification, and continuing education.
They serve on boards and committees for their professional associations, such as AAACN.
Registered nurses also serve as leaders in many government agencies and in the uniformed services, managing health care in times of crisis and conflict as well as implementing important public health programs, such as influenza prevention.
We can be found on city councils, state advisory boards and in the halls of the U.S. Congress, using our health care knowledge and team-building skills to pass laws that will benefit the public good.
Nurses have many faces.
Although the public most likely thinks of registered nurses as generally working at the bedside in hospitals or in their children's schools, the reach of nurses is much, much wider, given our many areas of specialization and opportunities for advanced education.
For example, nurse practitioners are sometimes the only health care professionals providing primary care services in remote, rural areas or in low income, urban neighborhoods.
Clinical nurse specialists develop protocols aimed at improving care for a range of patients, such as those needing geriatric care, mental health services or rehabilitation.
Some of the most cutting-edge research on everything from preventing heart disease in women to alleviating physical symptoms during cancer treatment is being done by nurse researchers.