AAACN would like to introduce you to the 2021 ballot candidates.
In early November, each member will receive an email from Survey & Ballot Systems (SBS) inviting you to participate in this year's ballot. You'll be provided a unique and randomly-generated login for the election website (to ensure confidentiality).
Please take a moment to meet the candidates and read their statements. By voting in this election, you will make an important contribution, as the election of the best-qualified candidates helps to shape AAACN's future.
Please vote by December 6, 2020 to help decide our next Directors and Nominating Committee Members.
Note, once the election is over - winners will be notated here.
Director Candidates (4)
There are four candidates running for two Director positions.
Mary Blankson, DNP, APRN, FNP-C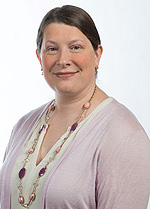 Chief Nursing Officer
Community Health Center, Inc.
Middletown, CT
AAACN member since 2016
Candidate Statement:
As the Chief Nursing Officer for Community Health Center, Inc.(CHCI), a statewide Federally Qualified Health Center in Connecticut, I oversee diverse nursing and medical assistant services across the CHC network, including primary care, school-based health, and healthcare for the homeless.
I ensure the quality and expansion of nursing services, the development of nursing policy, and continuing nurse education as the Lead Nurse Planner for CHCI's ANCC-accredited provider unit. I earned my MSN at Yale University (2005) and my DNP at Johns Hopkins University (2015).
I have been involved with AAACN since 2016 and have presented at the annual conference on five occasions, including one poster and four podium presentations with one Town Hall focused on social determinants of health and the opioid crisis.
I participated in the CCTM summit designed to strategize next steps for AAACN's CCTM materials and certification. I have also been a member of the team working to create the Nurse Executive/Leader Toolkit to support both organizations and their Nurse Leaders as they work to better integrate such positions into their teams.
I have served in a variety of roles: from primary care registered nurse, family nurse practitioner and primary care provider, Medical Director, and now Chief Nursing Officer. I bring all of this experience with me to AAACN and am excited at the opportunity to continue to add my voice to support and advocate for my ambulatory care colleagues.
Andrea Petrovanie-Green, MSN, RN-BC
Head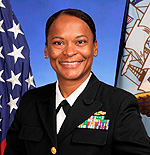 , Quality Management Dept.
US Navy
Honolulu, HI
AAACN member since 2000
Candidate Statement:
I am truly humbled to be considered as a candidate for the AAACN Board of Directors. If elected I look forward to the opportunity to serving our members and furthering our mission of advancing the art and science of ambulatory care nursing. As a member for over 20 years, I've been fortunate to have amazing mentors who instilled in me the value of service and paying it forward.
The past two years I had the privilege of serving on the Nominating Committee. This experience provided me the opportunity to work alongside and learn from a team of inspiring and compassionate professionals that further solidified my desire to seek a board position. I've been honored to represent AAACN at the National Student Nurses Association Mid-year Conference where I had the opportunity to influence the next generation of nurses on the impact of ambulatory care nursing.
In addition, I served as the Navy Co-Chair for the Tri-Service Military Special Interest Group and a reviewer for the Scope and Standards of Practice for Professional Telehealth Nursing (6th edition).
Most noteworthy, in 2011 I authored an influential paper which led to the establishment of the first Navy Nurse Corps Specialty Leader for Ambulatory Care Nursing. AAACN has been leading the way in ensuring ambulatory care remains at the forefront of nursing. It is an honor and privilege to be a part of this organization and I humbly look forward to serving you.
Rachel Start, MSN, RN, NEA-BC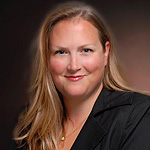 Director, Ambulatory Nursing and Nursing Practice
Rush Oak Park Hospital
Villa Park, Illinois
AAACN member since 2013
Candidate Statement:
I am a champion for the advancement of nursing practice in the ambulatory environment. My leadership of a variety of initiatives has been driven by my desire to see nursing realize its full contribution in the ambulatory setting.
I am driven by the imperative that the diverse array of populations with complex chronic and social needs must have nursing's expertise, or outcomes for the health of those groups will suffer. Supporting and advancing the work of the AAACN, I believe, strengthens our nursing community to achieve top of scope practice in this setting where the nurse knows a patient, and their holistic care needs for sometimes forty to fifty years.
I began my journey with AAACN in 2013, founding the Illinois Ambulatory Nurse Practice Consortium in 2013, giving Illinois ambulatory nurses voice into legislation and advocacy. In 2013 I joined the new AAACN task force to identify and develop nurse sensitive indicators for ambulatory, serving on the ANA Ambulatory Summit, and the CALNOC/ AAACN Steering Group to conduct a national pilot of the indicators.
I advised the ANCC Magnet Commission in 2016 on this work. The NSI database created through this work was acquired by Press Ganey in 2019 and I continue to serve on the Press Ganey and AAACN Advisory Group and the AAACN Executive Leadership Task Force. I also serve on the AONL Continuum of Care Committee as well as the AACN Essentials of Nursing Education Task Force, where in both cases I advocate for AAACN initiatives.
Stephanie Witwer, PhD, RN, NEA-BC, FAAN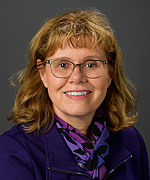 Nurse Administrator
Mayo Clinic
Pine Island, MN
AAACN member since 2012
Candidate Statement:
I believe that participation in my professional organization is both my duty and privilege. We all strive to improve our communities and workplaces, but as a profession we are called to a higher responsibility. For us in AAACN, that higher responsibility is to lift up ambulatory care nursing by promoting excellence and innovation in practice, educating the public about the role of the ambulatory care nurse, advocating for public policy that puts people and health first, and creating the evidence that informs the ambulatory care practice of the future.
As the "unifying voice for ambulatory care nursing" AAACN does all of this. I know that without my involvement in AAACN I would not be the person or professional I am today. Through AAACN I have had opportunities to learn, participate, lead, meet new people, and grow.
I have co-edited or contributed to seminal publications including the position paper describing the Role of Registered Nurse in Ambulatory Care, Viewpoint, the Core Curriculum for Ambulatory Care Nursing, the first Care Coordination and Transition Management Core Curriculum, and participated in many task forces.
Please consider voting for me to represent you on the AAACN Board of Directors. I hope to join a progressive team moving Ambulatory Care Nursing forward. As a member of the Board of Directors, I will embrace new thinking about the role of ambulatory care nurse, advocate for policy change to support reimbursement for nursing care, and pursue opportunities to insure a financially strong organization for the future.
---
NEW for 2021 Ballot!
On Friday, October 30th, a "Meet the Director Candidates" video call was held (and recorded) that any AAACN member could view. See our candidates and listen as they introduce themselves, share their statements, and answer questions from attendees.
---
Nominating Committee Member Candidates (4)
There are four candidates running for two Nominating Committee Member positions.
Katherine Andersen, MSN, RN-BC, CCM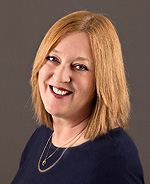 Clinical Resource Hub Tele-primary Care Nurse Manager
VHA
Florence, OR
AAACN member since 2014
Candidate Statement:
I love the AAACN! I have been actively involved since joining in 2014 and have felt the power of thousands of Nurses working together to improve so many aspects of Ambulatory Care. I've seen improvements in my practice, and the organization I work in has benefited through the many opportunities I've had to serve in AAACN.
These include an active member of the Nominating Committee for the past two years, the Veterans Affairs Special Interest Group (VA SIG) leader, several Telehealth Task Forces, writing for The Viewpoint, reviewing the updated CCTM Core Curriculum, along with conference speaker and poster presenter.
The importance of choosing leaders for the AAACN cannot be understated. Our organization continues to be recognized as a trailblazer in ambulatory care, and is called upon by professional groups for our expertise. Our association's core values, goals, and initiatives require knowledgeable and experienced leaders who will continue to take ambulatory care nursing to the next level.
I have held multiple leadership roles within the VA, AAACN, and other groups. Making things better for our world is something that is important to me- especially our professional world. I am a better leader and person because of the AAACN and ask this year again for your vote. I look forward to continued service on the Nominating Committee and with AAACN!
Lisa Duncan, DNP, MBA, RN-BC, CIC, NEA-BC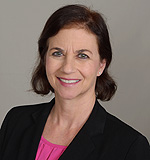 VP, Nursing & Clinical Compliance
Family Health Centers of San Diego
San Diego, CA
AAACN member since 2000
Candidate Statement:
As a member of AAACN for 20 years I have received many benefits. I have networked with other dedicated nurses virtually and at conferences. I have received inspiration and practical help with policy-writing. A few years ago, I became involved with AAACN in a more meaningful way, working with other amazing leaders from many different organizations to develop a leadership toolkit.
Talking about our ideas and working on presentations for AONL and AAACN conferences was exciting and gave me a deeper appreciation for AAACN's leadership and active members. It would be an honor to serve on the Nominating Committee of this dynamic and growing organization, encouraging others to become Board members and experience the joy of participation.
Ann Marie Matlock, RN, DNP, NE-BC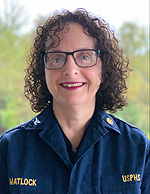 Chief, Med-Surg Specialties Service
NIH Clinical Center
Bethesda, MD
AAACN member since 2016
Candidate Statement:
I am seeking selection to the Nominating Committee and would welcome the opportunity to continue involvement with AAACN. I have a strong passion for ambulatory care and over 25 years' experience as a nurse leader. Selecting successful candidates for positions has been something I have demonstrated throughout my career.
If selected, I would strive to ensure candidates presented to members of AAACN represent the many realms of the ambulatory care environment as well as generations of nurses.
My vision for AAACN's future is to see membership rise and provide a diverse slate of candidates to AAACN membership. It has been amazing to see the growth in the ambulatory care environment as well as increased membership and National Conference attendance in the last 8 years.
The need for strong leadership in the ambulatory setting will continue to increase. The change in healthcare delivery has been propelled forward due to the COVID-19 pandemic. Telehealth visits are becoming the norm and the traditional ambulatory care setting is changing. Our members and leaders need to be drivers for representing nurses in ambulatory care and striving for the best patient outcomes.
In 2013 I began involvement with AAACN as task force co-chair for Nursing Sensitive Indicators (NSIs). The "industry report" (2016) was the propeller for NSI use in the ambulatory care setting and I continued AAACN involvement with national colleagues by piloting and developing a benchmarking structure for these NSIs as well as a business case tool for the Care Coordination and Transitions Management framework.
Christina Watwood, MHA/MPH, BSN, RN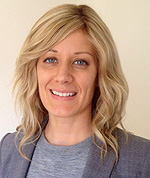 Ambulatory Nursing Projects/Strategy
Children's Healthcare of Atlanta
Atlanta, GA
AAACN member since 2010
Candidate Statement:
My initial AAACN membership began 2010-11 and, through several state moves, new roles and volunteer leader experiences, I have grown more in appreciation of the wonderful collective of nurses within this community. As a Core Curriculum, task force, white paper, and conference volunteer with fellow members, it has been an enriching experience learning, shaping and sharing ambulatory best practices.
Working on these tools and resources has brought so many exemplar mentors and friends from across the country into my life. In addition to these opportunities, my professional experiences in strategy development, clinical operations redesign and higher education programs will be very useful in helping to contribute to the overall vision of AAACN and the communities we serve.
Our critical role in improving health care delivery cannot be understated. And, ambulatory nurses are not new to complexities or challenges. It is through learned resourcefulness, deep experience, passionate advocacy, and supportive relationships that our profession's value and leadership shine. We are still standing, timely and ready to influence decisions.
Working with others, I am excited to serve on the Nominating Committee in support of highlighting and identifying peers who embody such leadership qualities and desire roles as future AAACN leaders.
---
Additional Information
Read more about Board Roles and qualifications of nominating committee members.