Care Coordination and Transition Management Invitational Summit
The American Academy of Ambulatory Care Nursing (AAACN) convened 41 national nurse and healthcare leaders for a Care Coordination and Transition Management (CCTM) Invitational Summit on May 12, 2018, in Lake Buena Vista, FL.
Attendees represented ambulatory care facilities, hospitals, professional nursing associations, academic institutions, action coalitions, and other health care and consumer organizations.
The purpose of the Summit was to create a strategic, collaborative agenda designed to facilitate adoption of the Care Coordination and Transition Management Registered Nurse (CCTM RN) role as part of nursing BSN education, as well as the RN role across the care continuum from acute care hospitals to skilled care, home care, and the myriad of ambulatory care settings.
Summit attendees also addressed potential strategies to enhance health policy initiatives impacting CCTM and increase research on the effectiveness and outcomes of CCTM RN practice.
Background and Summit Charge
Facilitated by Drs. Sheila Haas and Beth Ann Swan, the CCTM Summit began with an introduction to the work that AAACN has pioneered in creating the CCTM RN model designed to help patients and their families navigate the health care system and not fall through the cracks or receive fragmented care. Effective CCTM is essential to safe, high quality, and cost-effective care, especially for at-risk populations such as individuals with multiple chronic conditions.
Prior to the Summit, participants completed a survey to gather baseline information about their expertise in CCTM. A brief review of survey results was provided.
To demonstrate the impact of CCTM, participants from four organizations provided exemplars that have been implemented or influenced the CCTM RN role with successful outcomes:
Thomas Jefferson University Hospitals
University of Washington Medicine (including Harborview Medical Center)
Loyola Institute for Transformative Interprofessional Education with the Department of Family Medicine
Collaborative Alliance for Nursing Outcomes (CALNOC) and AAACN
Following the exemplar presentations, group brainstorming sessions were conducted. Through a facilitated research design, three rounds of small group sessions provided numerous actionable recommendations for integrating CCTM in education, practice, policy and research.
Appreciation is extended to the Summit participants and to facilitators Drs. Beth Ann Swan and Sheila Haas who provided immeasurable thoughts, expertise, and recommendations that contributed to the success of the CCTM Summit.
Key Summit Resources
Read the CCTM Summit Briefing Document, which includes a list of Summit participants.
Watch a recording of the Summit Welcome, Introductory Slides, and Exemplar Presentations:
Ongoing Work and Recommendations
The Summit focus group transcripts are being analyzed using qualitative thematic methods.
Three articles will be published in Nursing Economic$ in 2019. The articles will report on the impetus and planning for the Summit; the outcomes of focus groups on nursing education and recommendations to integrate CCTM; and the outcomes of the focus groups on academic-practice partnerships and recommendations related to CCTM.
The Care Coordination and Transition Management Core Curriculum, 2nd Edition, is in development and will be published in mid-2019.
AAACN is forming an Academic-Practice Partnerships Task Force in early 2019 to develop guidelines that will help foster academic-clinical partnerships in ambulatory care settings and assist in expediting education and preparation of an RN ambulatory care workforce.
The AAACN Board of Directors is developing strategies to increase CCTM RN role adoption across care settings and specialties. New task forces will likely be formed to continue this important work.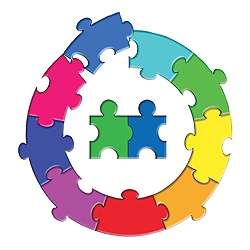 Resources