Certification in ambulatory care nursing is available through the American Nurses Credentialing Center (ANCC), a division of the American Nurses Association (ANA). ANCC can be contacted at 800-284-2378 or you can learn more on the ANCC Website.
The Ambulatory Care Nurse Certification Exam is a computer-based exam administered by Prometric Testing Centers across the country. Nurses who pass the exam earn the credential RN-BC.


Members of AAACN receive a $100 discount off the exam fee and a $55 discount off the renewal fee.
AAACN worked with ANCC in 1998 to develop the exam and continues to be involved today through a collaborating agreement with ANCC. AAACN develops and sells the study materials to prepare nurses to take the exam.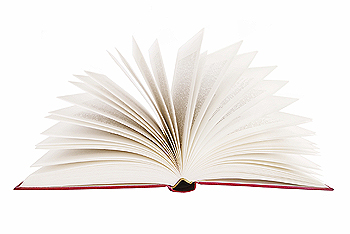 If you are interested in taking the computer-based Ambulatory Care Nursing Certification Exam, follow these steps:
visit the ANCC Website to complete an application
visit the Study Resources page to learn about and order your AAACN study materials to prepare for the exam
after you receive notification from ANCC that you qualify to take the exam, visit the Prometric Website to locate a testing center and schedule your test. Be sure to allow enough study time before making your appointment to take the exam
---
Description of Practice
The ambulatory care nurse is a registered nurse who provides nursing care on an episodic basis, in which a single or a series of encounters is less than 24 hours in duration.
Ambulatory care nursing practice occurs in diverse settings such as, but not limited to, health care facilities, community-based settings, schools, workplaces, homes, and via multi-media communications.
The ambulatory care nurse utilizes cost-effective ways to assist patients and/or clients in promoting wellness, preventing illness, and managing acute and chronic diseases to optimize the patients' health status throughout their life span.
The patient and/or client engages in predominantly self-managed health activities or receives care from families (self-defined), with or without assistance from community based agencies outside the institutional setting.
---
Eligibility Criteria
Hold a current, active RN license within a state or territory of the United States or the professional, legally recognized equivalent in another country
Have practiced the equivalent of two years full time as a registered nurse
Have a minimum of 2,000 hours of clinical practice in ambulatory care nursing within the last three years
Have completed 30 hours of continuing education in ambulatory care nursing within the last three years
All requirements must be completed prior to application for the examination.
NOTE: If you are a nurse who is an educator, administrator, etc. who is not performing hands on clinical practice, we encourage you to use the test content outline (TCO) to determine whether your role fits the description of eligibility and whether the work you do lines up with what is described in the TCO.
ANCC understands every applicant's role is different and will evaluate each application for eligibility.
We recommend the following:
If you think you meet the eligibility requirements and your role is congruent with the test content outline, apply.
ANCC will determine your true eligibility based on what you provide with your documentation.
If ANCC decides you are not eligible, you can appeal.
---
Credential Awarded
RN-BC (Registered Nurse-Board Certified)
Study Resources
AAACN has developed several resources to prepare you to take the exam. Learn more about our study resources or our Certification Review Course.
---
Examination Content
There are 175 questions on this examination. Of these, 150 are scored questions and 25 are non-scored pretest questions.
Questions are pretested to determine how well they perform before they are used in the scored portion of the examination. The pretest questions cannot be distinguished from those that will be scored, so it is important that a candidate answer all questions.
However, a candidate's score is based solely on the 150 scored questions. Performance on pretest questions does not affect a candidate's score.
---
Overview of Test Content Outline
This Test Content Outline identifies the areas that are included on the examination. A complete test content outline is available on the ANCC Website, or download now.
| | | | |
| --- | --- | --- | --- |
| Category | Domains of Practice | # of Questions | Percent |
| I | Clinical Practice | 80 | 53.33% |
| II | Professional Issues and Communication | 33 | 22.00% |
| III | Management of Clinical Environment | 21 | 14.00% |
| IV | Education | 16 | 10.67% |
|   | Total: | 150 | 100% |
Note: Various areas throughout this Test Content Outline are associated with various types of patients.
Type of Patient-includes all ages throughout the life span:
Well patients
Patients with acute conditions
Patients with chronic conditions
Patients with terminal conditions
Population/community
---
Application
Applications are processed by ANCC. Visit the ANCC Website to complete your application. ANCC offers a computer-based exam only at Prometric testing centers. Once you apply and and are deemed eligible to sit for the exam, you may test during a 90-day window at a time and location convenient to you. Applications for this certification will be accepted at any time.
Pricing & Discounts

Applicable To
Initial Certification
Renewal
Regular Price

$395

$350

AAACN Member Discount

$295

$295

ANA  Member Discount

$270

$250
---
More Information
Complete information about the exam and the application form are available on the ANCC Website. The following materials will also help you as you apply and prepare for the exam:
---
Additional AAACN Product Information