The American Academy of Ambulatory Care Nursing extends a cordial invitation for companies and organizations to join AAACN as a Corporate Member. The corporate membership year extends from January 1 to December 31. Corporate members receive a variety of benefits and recognition among AAACN members. Recognition is provided in ViewPoint, the website of AAACN, and various convention-related publications. Corporate Members are also eligible to rent AAACN's membership list at a discount rate and subject to policies in effect. In addition, Corporate Members will receive priority booth placement at the Annual Conference
The fee for Corporate Membership is $1,500 per year. For more information or to request an application, please email Tom Greene at or call 856-256-2367.
AAACN thanks our current Corporate Members for their support of our organization.
---
CoverMyMeds
CoverMyMeds is one of the fastest growing health care technology companies in the U.S., integrated directly within prescriber and pharmacists' existing workflow.

CoverMyMeds also integrates with health plans and payers to allow for near immediate determinations.
More than 700,000 providers and nearly 48,000 pharmacies currently process electronic prior authorization (ePA) requests through the CoverMyMeds web portal as well as via their electronic health record (EHR) or pharmacy system vendors.
CoverMyMeds is integrated with more than 500 EHR vendors and payers representing 75 percent of U.S. prescription volume. Providers using the solution successfully process more than 1.6 million PA requests every month.
2 Miranova Place
Columbus, OH 43215
614-300-1595
www.covermymeds.com
---
LVM Systems

LVM Systems develops and markets software and related Internet products exclusively for the healthcare call center industry.
Their primary niche is solutions that support nurse triage, disease management, patient transfer and referral/marketing services, including consumer-centered Internet products. They have proudly served this market for 21 years and have hundreds of healthcare organizations as clients.
The company's cornerstones are comprehensive software, outstanding customer support, and proven clinical content supported by Drs. Barton Schmitt and David Thompson.
The purpose of telehealth software is to automate the triage process and provide a system for efficient data capture and call tracking.
What sets LVM's Centaurus software apart are the "nursing support" enhancements - the result of listening to feedback from hundreds of triage nurses and developing features to make their lives easier. LVM provides software solutions for after hours call centers and daytime office settings. It also supports remote access, to facilitate nurses working from home or remote locations.
The LVM team also provides implementation services, on-site training, phone and remote-access support, network consultation, user conferences, customization of screens and custom reports.
4262 E. Florian Ave.
Mesa, AZ 85206
Phone: 480-633-8200
Fax: 480-892-7016
Email: info@lvmsystems.com
www.lvmsystems.com
---
ReadyList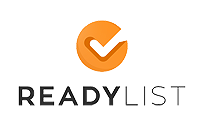 ReadyList is productivity software for clinical support teams.
High-performing clinical support teams are life-savers for clinicians working in our ambulatory practices. We rely heavily on our teams of medical assistants, LVNs-LPNs, and front and back office staff.
With ReadyList, clinical support teams have clear assignments, account for their work daily, and efficiently maintain clinic environments that are safe and compliant.
Move off paper and onto electronic checklists and task assignments. Get ReadyList, and ensure your clinic support team is performing its very best work!
ReadyList covers what your EHR doesn't. Use ReadyList to manage:
Clinic open and close checklists
Equipment safety and supply expiration checks
Temperature and QC logs
Exam and procedure room turnover times
Monthly regulatory audits
Employee work goals and outcomes
Downtime work
Performance improvement across practices
Brian Herriot, President
229 E Wisconsin Ave, Suite 704
Milwaukee, Wisconsin 53202
Phone: 414-376-0210
Email: brian.herriot@readylist.com
www.readylist.com