Visit the official Official AAACN Conference Website to register online, view the conference program, view/download the registration form and conference brochure, make your hotel reservation, and more.

The American Academy of Ambulatory Care Nursing (AAACN) 2020 Annual Conference Information Hub
Find the most up to date information about the 2020 Annual Conference right here. More details will be provided as it becomes available.
The Official Hotel for the 2020 AAACN Annual Conference:

Hilton Chicago
720 S. Michigan Ave
Chicago, IL 60605
The Hilton Chicago is the official hotel for the AAACN 2020 Annual Conference.
Please visit the Conference Website > Hotel & Travel section for the most complete and up-to-date information.
We have created a comprehensive FAQ regarding the Annual Conference on to address all of your questions and concerns that you might have.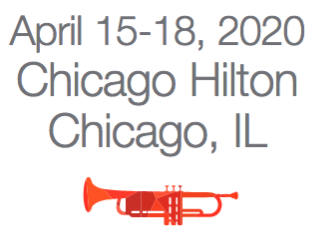 In 2020, join us for our
45th Annual Conference
on April 15-18, 2020, at the Hilton Chicago, Chicago, IL.
Download the following conference 2020 information
Conference Scholarships!
AAACN is offering three conference scholarships, each providing $1,000 in funding to attend:
Conference Scholarship
Conference Scholarship for New Nurses
Conference Scholarship for Nursing Students

View more details, scholarship eligibility criteria, and apply online (if qualified).
If you would like to be notified about important AAACN conference announcements, please enter your email address at this form.
NOTE: When you click the "Submit" at the form, you will be returned immediately back to this page.