The American Academy of Ambulatory Care Nursing (AAACN) will continue to collaborate with Wolters Kluwer Health (WKH) to further enhance the Lippincott Ambulatory Care Nursing Procedures product. AAACN will continue accepting qualified Advance Practice Nurse volunteers to the Lippincott Procedures Team on an ongoing basis. Team members will review the 100 updated evidence-based clinically accurate ambulatory care nursing procedures.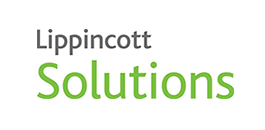 Learn more about the Lippincott Nursing Procedures.
WKH will direct this work and compensate members who review the procedures. The estimated time commitment for this work is a few hours per week based on your availability.
We are looking for volunteers to serve on this Team who meet the following criteria:
Are advance practice nurses.
Ambulatory Care Nursing and/or Care Coordination and Transition Management Certification (preferred).
Have a broad background in clinical ambulatory care nursing.
Have professional writing skills.
Can commit the time to this Team's work.
Team members will:
Serve as the expert voice to influence, support, and serve as endorsers to any entity, developing the Lippincott procedures.
Evaluate the evidence surrounding the procedure.
Serve as a content expert for clinical procedures.
Review procedures for current evidence and clinical accuracy.
AAACN members will receive preference, but membership is not required for this opportunity. The Team is only in need of advanced practice nurses at this time - they are often expert resources for the team!
You will be prompted to log in to your account if you are not already.
Note: Whereas membership is not required to participate, you must first establish a AAACN user account that allows you to submit this application, purchase from the AAACN Online Library, etc.